Construction Site Security DETECTION
SITE SECURITY DETECTION
At the heart of Limitless Security's fully managed building & construction site security solution is the VIDAR detector. Its battery operated motion detectors, with integrated image verification, are specifically designed to meet the needs of the housebuilding and construction sectors.
With a track record of successful site security deployments, this standalone wire-free security solution can be quickly and easily installed in any outdoor or indoor location without requiring connection to an external power supply, control panel, telephone line or internet service, giving you building site security peace of mind.
Construction Site Security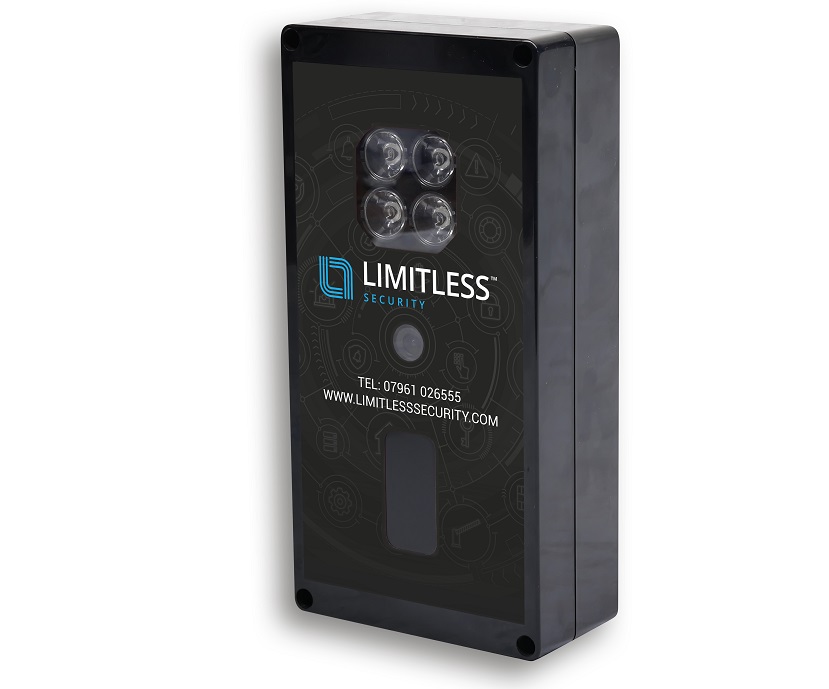 WHAT MAKES VIDAR UNIQUE FOR SITE SECURITY?
VIDAR is designed and manufactured with specific reference to the harsh environments found on building and construction sites.
It provides high quality, clear images day and night for true 24/7 construction site protection.
By delivering visual verification of all events, VIDAR enables us to offer site security at a fixed cost – no hidden extras.
VIDAR is installed in minutes. And, as conditions change over the lifetime of a building and construction site, it can be quickly reconfigured.
With a battery life consistently in excess of 12 months, VIDAR is cost effective and easy to manage.
The standalone system does not require connection to an external power supply, control panel, telephone line or internet service.
A SOLUTION CONFIGURED TO YOUR NEEDS
VIDAR activation is automatic on installation – providing immediate 24/7 protection for your sites.
VIDAR is configured to auto-arm and disarm at times and days determined by you.
VIDAR provides auto-alerts when a sensor detects it has been affected by changes made to a site layout.
VIDAR detects if it has been masked in order to conceal activities that may be detrimental to site security.
VIDAR can monitor the routine entry and exit of people and vehicles to a site – if required by your site procedures.
VIDAR 'self learns' the routine activities of your sites and recognises activity which does not conform to the norm.
DOWNLOAD OUR CONSTRUCTION SITE SECURITY BROCHURE
A brochure about our fully managed construction site security service will be automatically sent to your nominated email address. If you do not receive it please notify us. Please note that by entering your email address below you are subscribing to our newsletter which is sent from time to time with news and updates from Limitless Security.
FREE CONSTRUCTION SITE SECURITY CONSULTATION
Call our experienced building site security specialists today for a free site security risk assessment.